Christmas illumination at Nagaoka Factory
Our employees arranged everything from design to finish, and it marks our 29th year in 2023!
Light up information
Place
UNION TOOL CO. Nagaoka Factory front yard
For navigation systems: 1-2740 Nanyo, Nagaoka-shi, Niigata pref,
Inquiries
+81-258-22-2620
Period
November 24, 2023~December 23, 2023 Sundown(16:30)~22:00
December 24, 2023~December 25, 2023 Sundown(16:30)~overnight
Highlights
Circle tree shining in pastel colors
Photogenic heart-shaped monument♪
Children's favorite, the light tunnel and aquarium-like illumination
Balls and cubes, see what happen when you touch them!
Light curtain wall with the image of cherry blossoms and the sea
Proud our own made illumination with about 50,000 LEDs.
Admission guideline
Christmas lights are outdoors, but please note the followings.
Please keep distance with each visitor to avoid crowding.
Please refrain from visiting if you are not feeling well, such as fever or cough.
Christmas lights (Tokyo Headquarters)
Christmas lights are also on display our Tokyo Headquarters every year since 2017.
If you stop by near JR Omori Station, please see and enjoy our Christmas decorations.

Light up Period
November 24 (Fri) ~ December 25 (Mon), 2023
9:00~21:00
UNION TOOL Classic Program (Nagaoka)
UNION TOOL held a 20th UNION TOOL Classic Program and received a letter of appreciation from the Nagaoka City Foundation for Art and Culture Promotion for the outstanding commitment and dedication to promoting the arts and culture of Nagaoka City.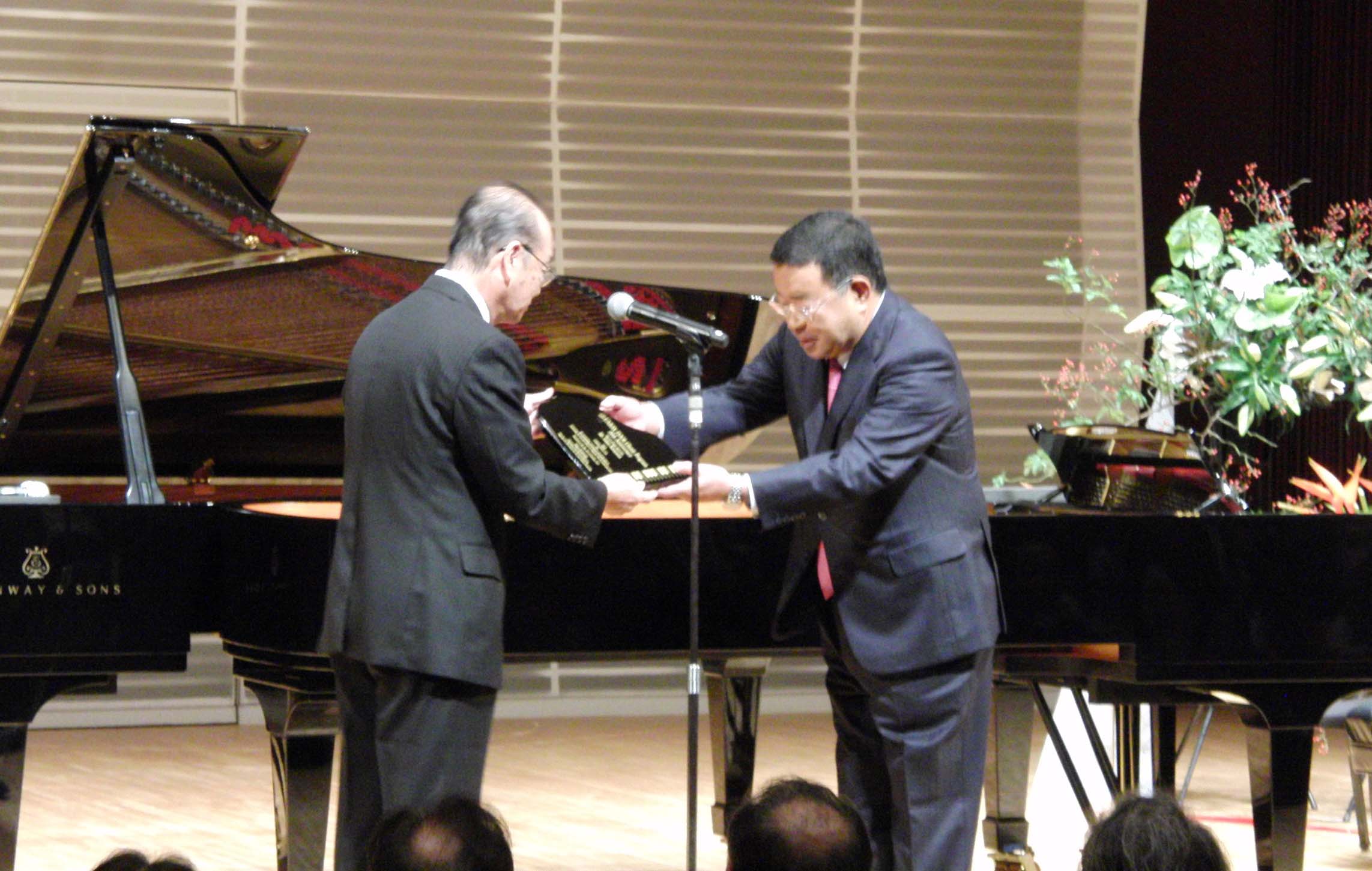 Voluntary Cleanup Activity (Nagaoka factory and Mitsuke factory)
Voluntary Cleanup Activities which include picking up trash and weeding around Nagaoka and Mitsuke factories are held twice a year, in spring and in fall.
We hope to continue contributing to the local community through this activity.
Participating in Nagaoka Festival (Nagaoka factory and Mitsuke factory)
"Praying for peace, promise for the future". These are the main ideas of the annual Nagaoka Festival where Nagaoka citizens gather as one. We support these ideas and participate in the festival every year.
In the "Daiminyo Nagashi", employees wearing matching "yukata" dance along to "Nagaoka Jinku" and "Ohanabi Ondo" (Nagaoka's traditional music).
The Super Vesuvius Grand Star Mine (a sequence of huge fireworks that resemble the Vesuvius volcano of Italy) in the fireworks display held the following day is sponsored by us.