Christmas lights at Nagaoka Factory
Design and decorations are done by our employees, and 2019 marks our 25th year.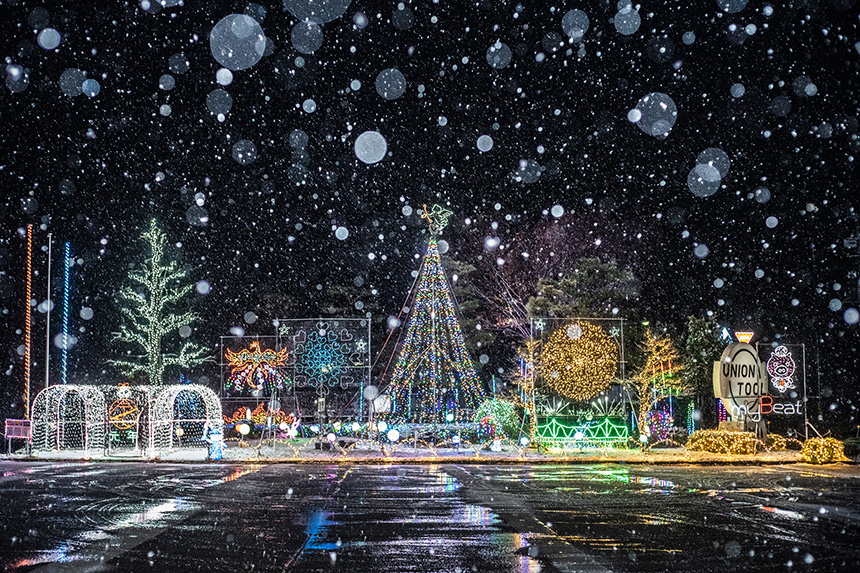 Light up information
Place
UNION TOOL CO. Nagaoka Factory front yard
For navigation systems: 1-2740 Nanyo, Nagaoka-shi, Niigata pref,
Inquiries
+81-258-22-2620
Period
December 2, 2019~December 23,2019 Sundown(16:30)~22:00
December 24, 2019~December 25,2019 Sundown(16:30)~overnight

Highlights
Photo spot at the end of the light tunnel and object to celebrate the first year of Reiwa (Only for 2019)
Large seven-colored illuminated tree (2019NEW)
Heart-shaped firework design in four colors (2019NEW)
Decorations on the trees leading to the Christmas lights (2019NEW)
Children's favorite, the light tunnel
We increased the number of LED lights from last year's 35,000 to 40,000 and expanded the decorated area. The design has been upgraded to a more dazzling and colorful one.
Christmas lights (Tokyo Headquarters)
Christmas lights are on display also at our Tokyo Headquarters every year since 2017.
We are glad to see children from neighboring nurseries looking up delightedly at our Christmas tree during their daily walk.
If you live, work or study near JR Omori Station, please see and enjoy our Christmas decorations.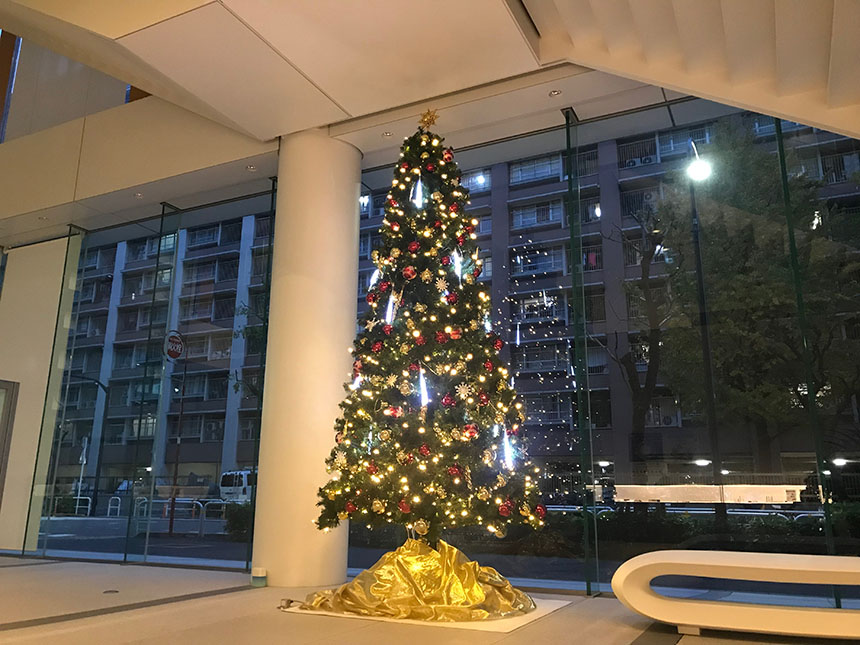 Dates
November 27 (Wed) ~ December 25 (Wed), 2019
Light-up hours
16:00 ~ 20:00
UNION TOOL Classic Program (Nagaoka)
UNION TOOL held a 20th UNION TOOL Classic Program and received a letter of appreciation from the Nagaoka City Foundation for Art and Culture Promotion for the outstanding commitment and dedication to promoting the arts and culture of Nagaoka City.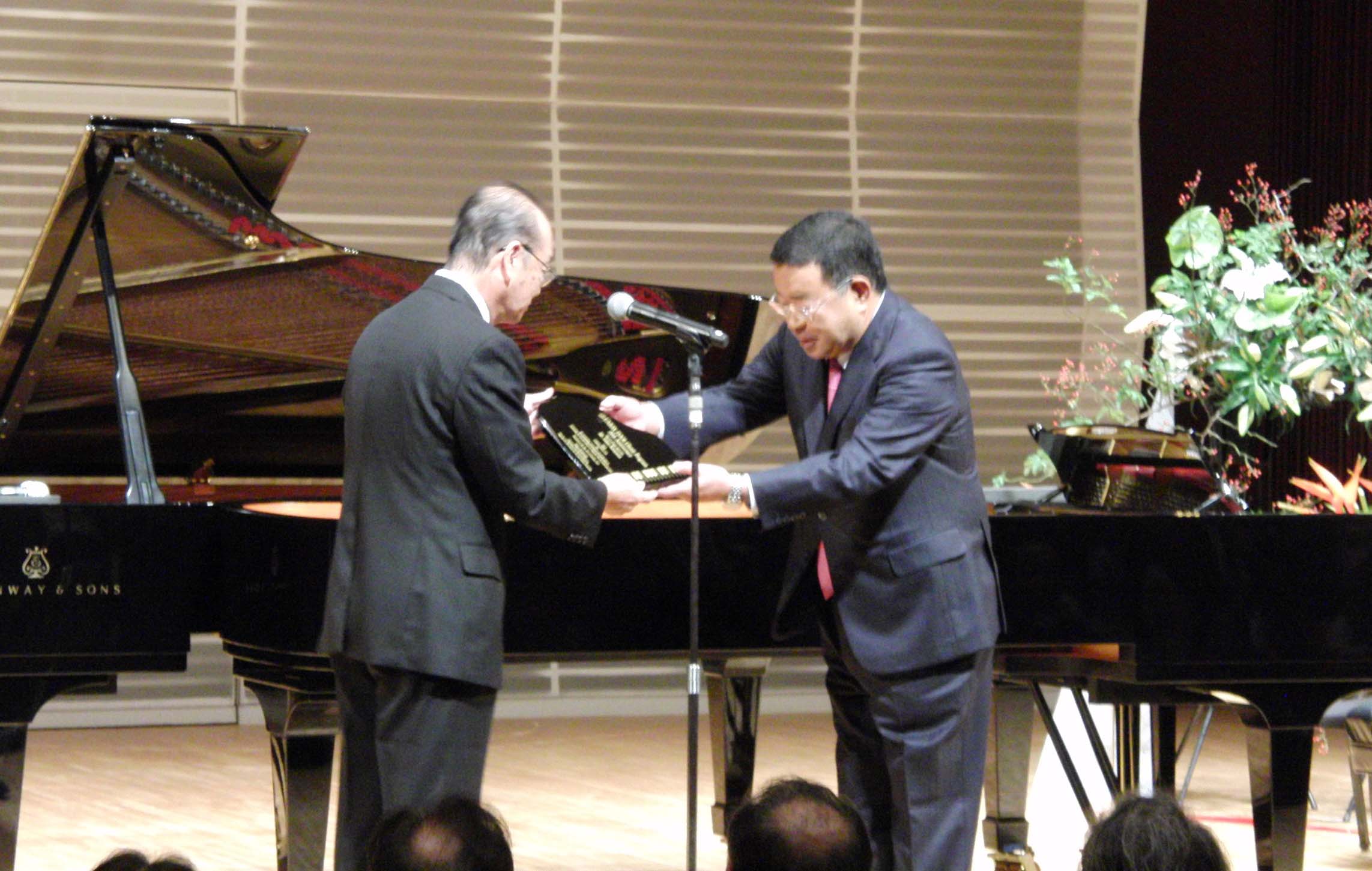 Voluntary Cleanup Activity (Nagaoka factory and Mitsuke factory)
Voluntary Cleanup Activities which include picking up trash and weeding around Nagaoka and Mitsuke factories are held twice a year, in spring and in fall.
We hope to continue contributing to the local community through this activity.
Participating in Nagaoka Festival (Nagaoka factory and Mitsuke factory)
"Praying for peace, promise for the future". These are the main ideas of the annual Nagaoka Festival where Nagaoka citizens gather as one. We support these ideas and participate in the festival every year.
In the "Daiminyo Nagashi", employees wearing matching "yukata" dance along to "Nagaoka Jinku" and "Ohanabi Ondo" (Nagaoka's traditional music).
The Super Vesuvius Grand Star Mine (a sequence of huge fireworks that resemble the Vesuvius volcano of Italy) in the fireworks display held the following day is sponsored by us.