People We Seek
Welcome to UNION TOOL CO.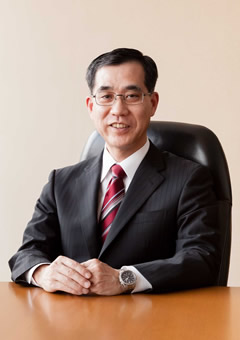 With the recent economic reform like "Abenomics"(as can be seen on the news), partnered with Tokyo's winning bid for the 2020 Olympic Games, Japan's economic outlook and global stance is getting brighter. Despite a long bout of deflation, Japan is now ready to shake off bad habits and start experiencing as economic turnaround.
The number one catalyst for this change: the energy and spirit of younger generations who are just starting on their career path.
With your energy and vitality, individuals like you can propel Japanese business and industry. With your passion and excitement, the entire nation of Japan will find the inspiration to head towards a brighter future.
As you move forward, I encourage you all to hold onto that abundance of energy. I truly hope and believe that you can use these qualities to put passion into your work and take an active part in the future of Union Tool.
President & COO Hiroshi Odaira