Environmental Report
We set targets and implement activities based on energy saving, recycling, and resource saving, which are key themes of our environmental policy.
As for energy saving, both Nagaoka Factory and Mitsuke Factory are working to improve production efficiency as much as possible although energy usage in our production activities tends to increase year by year as we aim to produce high value-added products.
For recycling, we promote the reuse of product cases. We are conducting this activity by examining a method of approach considering efficiency and profitability in response to the changing circumstances.
For resource saving, we are developing and improving new resource-saving tools and long-life tools through the development of manufacturing equipment and will strive to supply products that are recognized by more customers.

Efforts for Energy Saving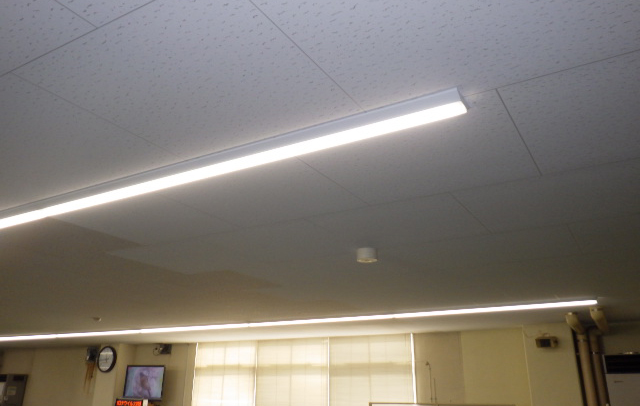 In FY 2018, each factory worked on energy saving activities by setting the goal of "reducing electrical power (energy) consumption by 1% from FY 2017." Nagaoka Factory reduced electrical power consumption by an amount equivalent to 3.87% of the FY 2017 consumption through various measures while Mitsuke Factory reduced energy consumption by an amount equivalent to 1.54% of the FY 2017 consumption. As a result, both factories achieved the goal.

For incidental equipment of factories, we began replacing the conventional lighting with LED lights in 2014. At Nagaoka Factory, we are implementing this effort in a planned manner toward the completion by 2020 while assessing the priority of each floor.


In FY 2018, we also worked on productivity improvement and reduction in producing unnecessary inventories, which have always been issues for manufacturers, by promoting centralized management by close cooperation between the production control department and the manufacturing sites. This has also contributed to energy saving.

We will continue making efforts to maintain efficient production activities from a broad perspective.
Efforts for Recycling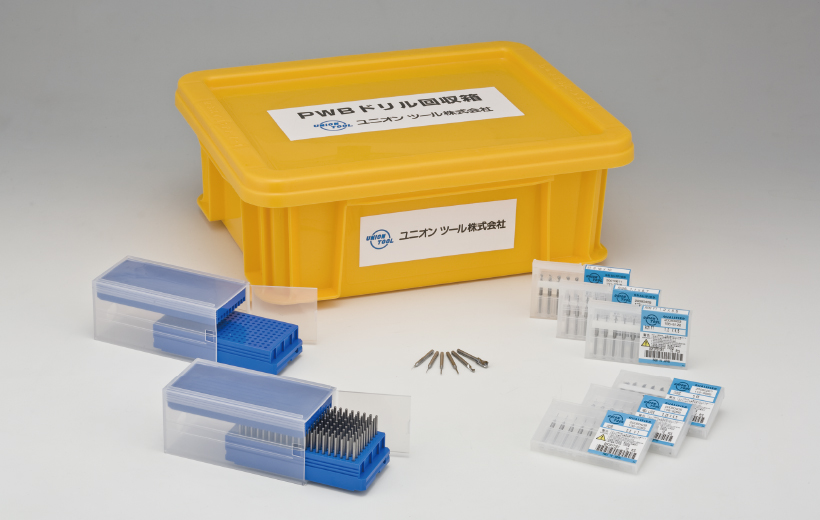 In 2016, there was a major turning point in drill case collection and recycling operations in Nagaoka Factory.
Recycle as many cases as possible to maximize the effective utilization of resources has been our continuous challenge. And exhausting efforts by the sales and product management departments enabled the case collection volume to increase and a certain recycling rate to be maintained. However, as the product shipment volume increased, it became urgently necessary to increase the case collection amount more than ever.
Furthermore, not only securing the storage location for the collected drill cases, but also recycling the drill cases became increasingly important these years in terms of the environmental activities, requiring to be considered as a more specialized activity. Based on the reviewing of recycling operation, we decided to collaborate with an external company for operations of collecting and recycling drill cases.
We promoted recycling activities by setting an appropriate target for the collection quantity after assessing the status of the outside contractor even after the start of outsourcing. As a result, we were able to exceed the target in FY 2018.
Although we will continue to recycle the drill cases, we appreciate our customers' cooperation to use the cases as cleanly as possible in order to extend their service lives.
Efforts for Green Procurement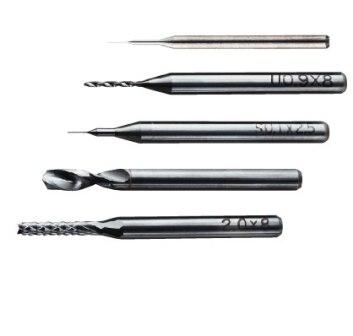 In order to provide eco-friendly and less environmental load products to our customers, it is necessary to use eco-friendly materials and parts aggressively. For that purpose, while conforming to European RoHS Directive and other international chemical-related regulations, we have established our own Green Procurement Guideline, which we follow when conducting material procurement, to ensure the reliability of our products to customers.
For environmentally hazardous substances in our products, our Engineering Design and Material Purchase departments, as well as the relevant suppliers, have investigated and clarified the contents of those substances contained in the materials, parts and packaging materials for our cutting tools and linear motion bearings.

We will always try to minimize the environmental burden throughout the entire product lifecycle from production, use and disposal.
Therefore, kind understanding and cooperation of our customers and partners on this matter would be much appreciated.
Efforts of Environmental Education
It is inevitable for any business activities to impact the environment to a certain extent. With that fact taken into account, environmental education is provided to our employees mainly by the eco-management department in our factories on a continuous basis, aiming to raise their environmental awareness and provide the relevant knowledge.
There are four types of education systems depending on the purpose: "New employee education" provided to new recruits right after their entering the company, "General education" conducted under different themes each month, "Basic education" related to business activities, and "Specialized education" leading to individual expertise. We systematically conduct those educations while improving the contents.
These environmental educations lead to cultivating human resources who will follow the company culture of "Love nature, Love people, and Love work".

Collecting used postage stamps
We collect used postage stamps and donate them to "The Defense of Green Earth Foundation (DGEF)",
who then sells these stamps in order to raise money to reforest areas in Asia and Africa.
Other than our employees, shareholders and customers that approve also support us in this activity.